Runabout Boat below 20ft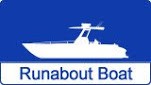 Product Advice:
This compact system is ideally suited for smaller motor boats with a simple
12-volt network. A minimum of cable connections are required. For the radar the iPad will be used as a display. For communication and security, a DSC VHF can be used not to be missed and we also recommend expanding the system with an AIS transponder.